Influencers Marketing
Influencers are now one more tool in the global communication.
Great brands use them because of the immediate repercussion they get, significantly increasing the target of a product that is not considered in origin.
We differentiate between bloggers and instagramers, "INFLUENCERS" from any area in the world of lifestyle that are relevant for brands.
We negotiate their fee.
We carry out strategies together.
We schedule their posts.
Thanks to our close relationship we interact with them and together we implement the best strategy for the client. We create action calendars: we mark the time to upload a photograph, a post or the approach they must give to be related to the brand so the results are not concentrated and turn out to be more continuous in time.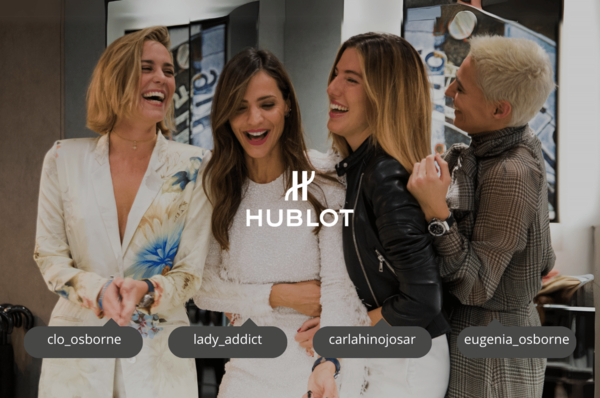 HUBLOT